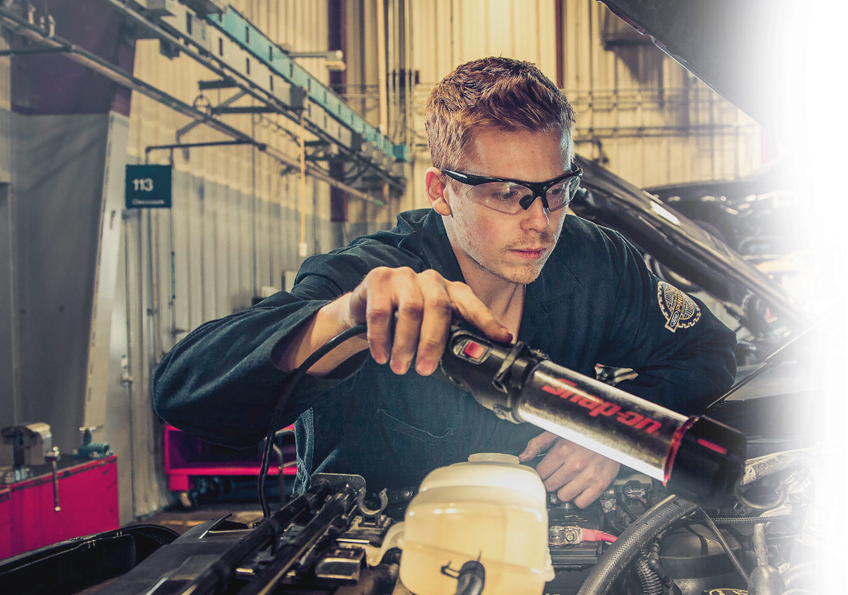 About
West Side Auto Tech
Our ASE-certified technicians have experience as well as the knowledge and skill to tackle any of your auto repair or maintenance needs from complete brake repair to simple oil change services. We use the latest technology for diagnosis and strive to perform the best possible work at competitive prices, attempt to meet our customers' time restraints and deadlines on all your auto repair & services and always stand behind our work. At West Side Auto Tech & Tire Inc., Deer Park you will always be treated fairly, honestly and with respect.
AAA Approved Auto Repair Station - The Only One in Babylon
We provide all automotive repairs all AAA 12 month or 12,000 mile warranty provided nation wide on all repairs done for AAA members and also includes a 10% discount for AAA members. We do it all from check engine lights to tune ups, New York State inspections, Transmissions, Engine replacements, Electronic diagnostics you name it we do it and back it with a warranty nationwide. If you have any questions please contact us at anytime and leave a message and we will get back to you as soon as possible. We can also help you with towing if you are not a AAA customer. We can also advise you on any auto body repairs or auto repair if you ever need them.
What We Do
Our Services At A Glance
Auto Repair Services

A/C Auto Repair
Engine & Transmissions
Computer & Electrical Diagnostics
Exhaust & Brake Systems
Complete Auto Body Collision Repair
Belts & Hoses
Bumper to Bumper Repairs
AAA Auto Repair Station
Timing Belt
Brakes
Monroe Sensatrac Shocks & Struts
AC Delco Automotive Parts
Complete Electrical Supplies

Maintenance Services

NYS Inspections
Tune-Up
15 Minute Oil Change
Fast Lube
Factory Scheduled Maintenance

Tire Services

Auto Tire Rotation
Computerized Wheel Alignments
Tires in All Sizes & Makes
Tire Repairs
Replaced Wheel Balance

Other Services

24 Hour Towing
Dealer Scheduled Services Budget Truck Rental
Nation Wide Warranty
Ryder Truck Rental
Window Tinting
Local Shuttle Service Available
Budget Truck Rental Fleet Account
Dealer Scheduled Auto Services
Media
A Look Inside Our Shop
Testimonials
What Our Customers Have To Say
"WSTA is where you need to bring your car if you like your car"
"There are always the chain places to go to in Jersey City. And you'd wanna think that's the best place to go to. The safer place to go to. The places that would not steer you wrong, or try to gain more money from you, or know all they should know before they work on your car.
Yeah... you'd be wrong. WSTA is where you need to bring your car if you like your car. The staff knows their stuff. The owner and his son know their stuff, have been there forever, have no reason to lie to you, or try to get more money than they should, or sell you something you don't need, or do half-ass work. I live up the block and I've had issues with my car and even when I strayed, they were always there to put things right.
Last time i took my car there, the Hottie Son (yes, his name is Gino, but in my head he's Hottie Son) waited for me to get from NYC and ride the bus and walk in the rain to get my car. I appreciated it so much, and he didn't look annoyed or stressed, and my car was waiting for me, good as new. And when i see that lil sticker on my window that tells me when to come back, I'm grateful they are in my neighborhood keeping folks' cars safe for the road."
-Allison T..
Jersey City, NJ
"These guys are as honest as it will get!"
"The car was making a strange scratching noise and I just KNEW it would cost madd dollaaaaz. Anyway, I held my breath and said that it seems the bf ran over some debris that got wrapped around the tire-thingy. What?! I'm sure any other mechanic would have broken something on purpose or lied about it and charged us. We walked out of there paying a fair service fee.
While we were there, some little old lady's car broke down in the middle of the street and a few of their mechanics went out there and helped push her car off the road - how nice!
We will be going back here (in the FAR future)!"
-Kenna M.
Jersey City, NJ
"Finding a faithful and honest auto center is really difficult. I am so glad I found one."
"I just got a new set of Michelin Pilot Sport A/S 3+ for my beautiful Audi A4 online. These guys were one of the recommended installers. I called up three of the recommended places to check their rates.
The first two, asked me about the tire size and car information, like the year, make and model. I found that their prices changed as soon as I revealed my year, make and model. Not West Side Tire and Auto.
When I called up, Gino Jr. answered. He simply asked the size of my tires and gave me a complete price breakdown of the charges. He said he would even give me a discount, since I was getting the complete package for tire installation. What a great guy!
Not only that, when I went in with my car, I saw a lady walk-in with a complaint for, what I could figure out to be AC problem. She wanted to get some extra work done, which was not going to help. And to my utter astonishment, Gino Jr. told her to drive the car for a couple of days, as the things that she wanted were not required. The problem had been fixed and checked very thoroughly. He even said that if the problem is not solved, he will pay for the parts and labor for any work that needs to be done. I don't think anyone would do that. He is not interested in taking money that he has not earned. He has earned my respect.
His team is as amazing as he is. John was the mechanic that worked on my car. He means business. I went on the shop floor to get some pictures. And I noticed that John tightened the nuts just the right amount. He did not use extra force or tighten them more than a quarter of a turn. That, to me says a lot about his attention to details.
Of course, it took them more than 1 hour to complete the job, but good work takes time. And good work is what they do.
If you don't want to spend a penny more than you need to, then this is the place for you to be."
-Niket G.
Jersey City, NJ
Contact Info
How To Get In Touch With Us
Shop Information

700 Long Island Avenue
Deer Park, New York 11729

Phone: (631) 667-5268
Fax: (631) 586-5423
24HR Towing: (917) 538-4300

Business Hours

Monday - Friday 7:00 AM - 5:00 PM
Saturday 8:00 AM - 5:00 PM
Sunday Closed

Thank you for contacting us. We will get back to you as soon as possible.

There was an error sending your form. Please try again.